How to Install Feather Extensions into hair and remove them!
15 August, 2011
Many people may want to make their own fashionable feather hair extentions, but they just don't know how to instal feather extensions into their hears. Now in this post, you will learn this lesson with us.
How to Install Feather Hair Extensions
Follow these steps to install or remove your feather extensions.Note: it is much easier to install these with a friend's help.
Step 1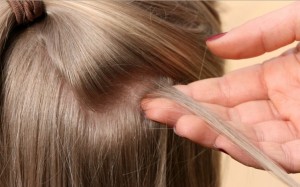 Decide where you would like to install your feather extension, then peel back a layer of hair to expose the roots. Gather a small strand of hair in your fingers, and make sure the roots are close together.
Step 2

Wrap the wire tool around the strand of hair. Take the two ends of the wire and thread them through the crimp bead. Pull the hair through the bead with the wire ends.
Step 3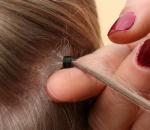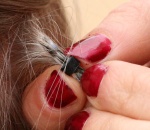 Slide the crimp bead to the hair roots and carefully thread your feather bundle through the bead. Make sure the feathers stick all the way through.
Step 4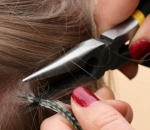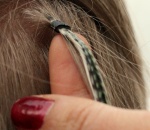 Use the pliers to firmly crimp the bead. To ensure comfort, crimp it in a way so it will lie flat against the head. If necessary, trim extra feathers sticking through the bead with scissors.
Removal
Your feather extensions should stay in for 2-4 months. To remove them earlier, take pliers and gently squeeze the crimp bead in the opposite direction until it is approximately O-shaped. Then, remove the feathers and slide the crimp bead out. The crimp beads are designed to only be used once, but the feathers can be installed over and over.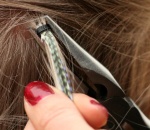 DoodaJewelry wholesale real nature feather hair extensions and Synthetic Feather Hair Extensions at Competitive price for you. And we also supply other feather products, such as feather hair extensions kit, False Feather Eyelashes, feather earrings, feather hair band, feather mask etc. Pls visit our online order shop at DoodaJewelry.com or contact us now.